Flax seed в Северной Голландии
7
Рассветовские Масла, ООО,

UA
Амстердам, NL
We offer our harvest of 2018: golden flax and confectionery seeds: 1. Golden confectionery flax, grade - Goldberg, flax color - ivory, planned volume of harvest - from 2 000 to 3 000 tons, assembly
АгроСемТорг, ООО,

BY
Амстердам, NL
Latin name:Trifolium pratense, Trifolium hybridum, Dactylis glomerata, Lolium multiflorum, Lolium perenne, Sinapis alba, Raphanus sativus, Festuca Rumbra, Echinochloa Frumentacea, Phleum Prateanse,
Юго-Восток Агро, ООО,

RU
Амстердам, NL
Agricultural producer from Russia offers for sale black mustard seeds volume of 2000 metric tons. We will conclude a contract for the supply of mustard black harvest 2018. foreign matter 1,5% oil
Сталатс, ООО,

RU
Амстердам, NL
Cherry pitting (destoning) machine PM-250 (200 – 300 kg/h) is designed to removing kernels out of fresh berries of cherry. We are excited to introduce our new and updated cherry pitter PM-250. This
Ertegi, ТОО,

KZ
Амстердам, NL
Ertegi LLP sells hard wheat, flax seeds and rape seeds. All wheat, flax seeds and rapeseeds are laboratory tested for quality and class compliance. North Kazakhstan region is a producer of
ТОО СевЕсильЗерно, ТОО,

KZ
Амстердам, NL
LLP "SevEsilZerno" sells flax seeds of brown harvest in 2018. We have our own elevator, we are waiting for a dead end and ways. shipment both by road and railroad cars. Prices are negotiable. Planned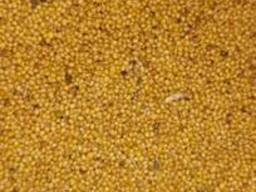 ООО Октава, ООО,

BY
Амстердам, NL
Ready to offer mustard seed (white/yellow) with delivery to Central and Western Eu optionally on FCA/DAP basis. For more details kindly revert with request.
Симов Н.А., ФЛП,

UA
Амстердам, NL
We sell flax light 1000 tons on terms FAS, FOB, FCA. Quality: humidity-7%, weed impurity-1%, oil impurities-1%, oil yield not less than 41%. Wholesale price is 450 euro. The minimum volume is 22
Соколовский А.В., ИП,

RU
Гаага, NL
Our company( Enterpriser Anatoly Sokolovsky,  Perm, Russian Federation) produce charcoal briquettes for barbecue from seeding of birch coal (up to 200 tons per month) рacked in big bags of 450-500 kg
Новые объявления
Сharcoal, pini coal, Амстердам.
Древесный уголь и дрова, Амстердам.
500 € /т 320 - 450 € /т оптом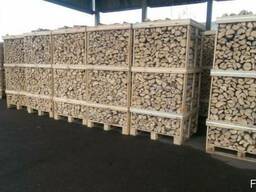 We sell firewood natural moisture and dry, Амстердам.
×
×
×